The child's resume' is the starting point for the learning journey!
We have created a free template for your center. Below you see a sample of a child's resume. Fill in your contact and you can download an empty template in Word. You can use the template as such or edit it to fit your own needs.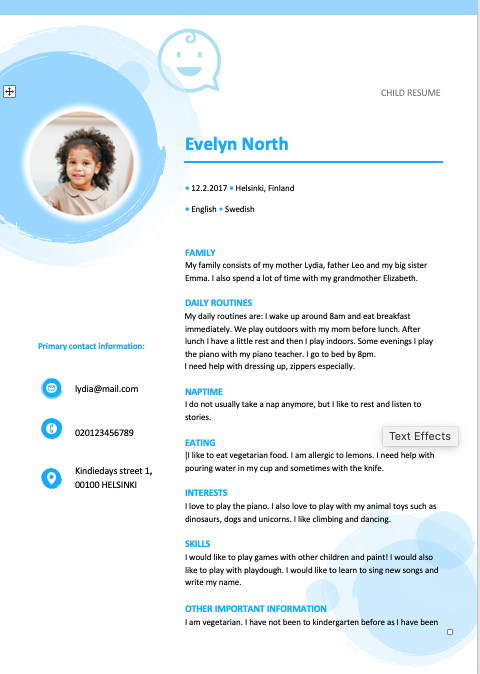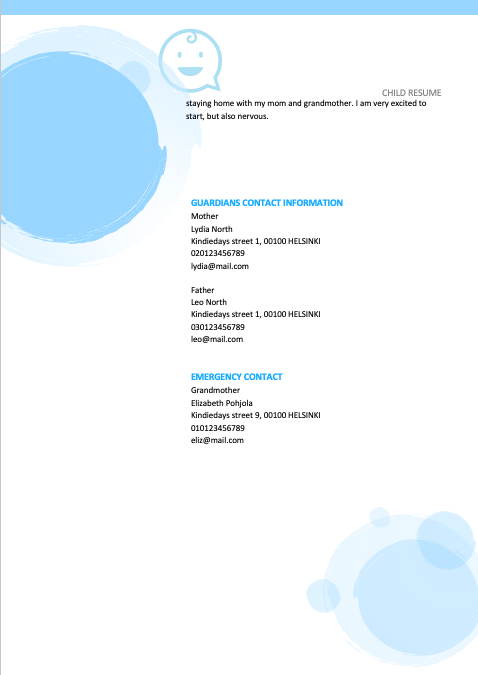 Get a FREE TEMPLATE and let your children reach their best this year!